Official website Irish Olympian Tess Arbez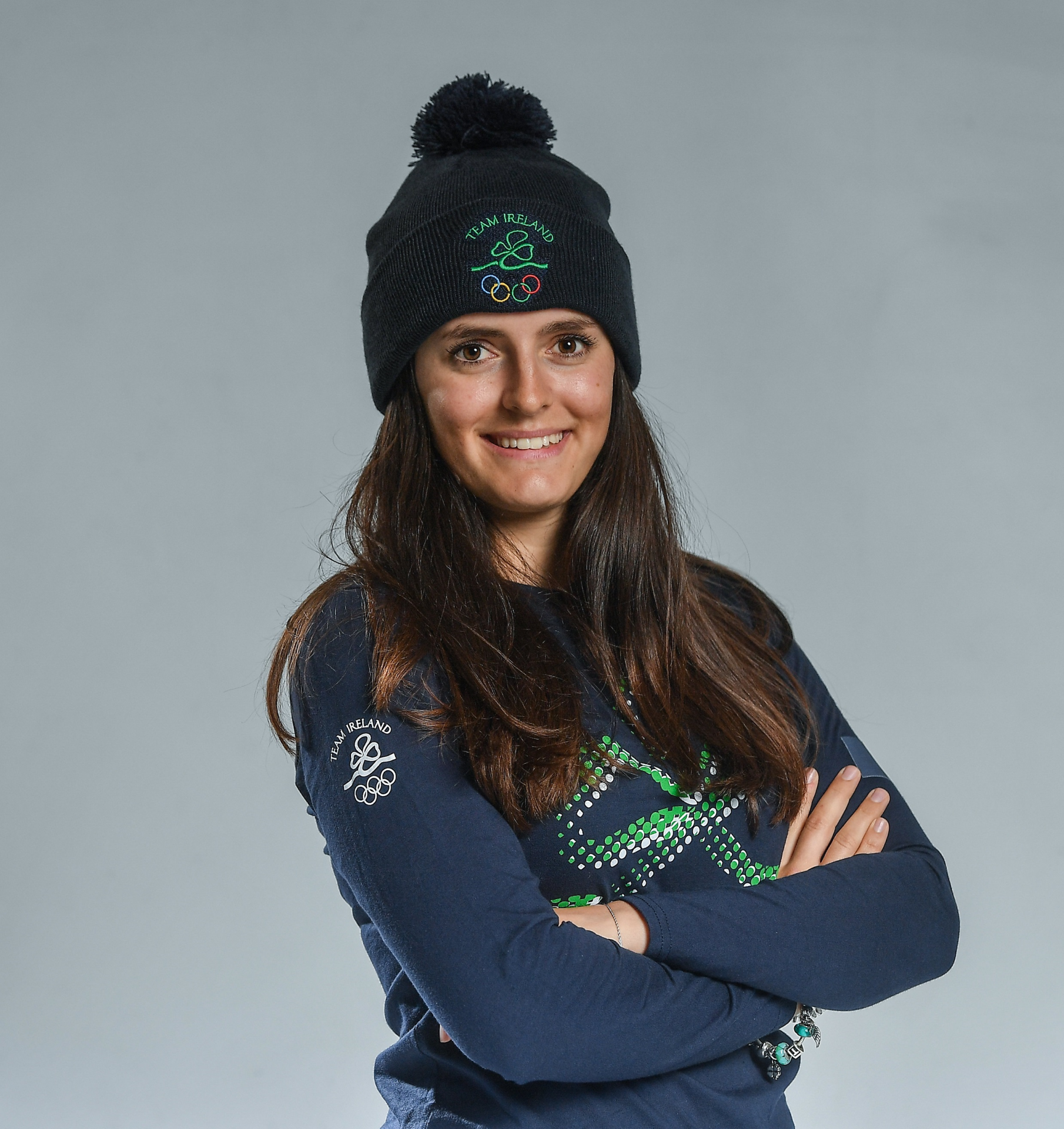 My passion: Alpine ski racing
My playing ground: Mont Blanc

I race in all Alpine disciplines, training hard to improve my technical skills and speed. In the 2014-15 season I raced in the Small European Ski Nations Cup in Romania with three podium rankings, in the European Youth Olympic Festival Austria-Liechstenstein where I ranked 20th in Giant Slalom (GS), in the World Championships in Vail-Beaver Creek USA and at the World Junior Championships in Hafjell Norway.
In the 2015-16 season I got my first world top 30 ranking in Slalom (SL) in the World Junior Championships in Sochi Russia. In 2017 I competed in the World Championships in Saint-Moritz Switzerland, reaching the final races in both GS and SL after good results in the qualifying races.
My 2017-2018 qualifying season for the Winter Olympic Games started with training and South American Cup races in Argentina and Chile and culminated with my selection for Team Ireland in PyeongChang 2018 where I competed in the Olympic GS and SL races.
In the 2018-2019 season I competed at the World Championships in Are, Sweden, qualifying for the second runs in the final races for the first time in both GS and SL and in 2021, I was selected for the World Championships in Cortina, Italy, my fourth, where I achieved my best ranking at this level, 38th in GS.
Racing at an international level comes with ups and downs. When times are hard I remember the words of Samuel Beckett:
EVER TRIED. EVER FAILED. NO MATTER.
TRY AGAIN. FAIL AGAIN. FAIL BETTER.